A couple of days ago, a friend and I decided to celebrate the beginning of December by getting into the festive spirit by enjoying a nice Christmas film!
So we thought we'd do it in style by booking tickets to the Winter Night Garden at the Backyard Cinema.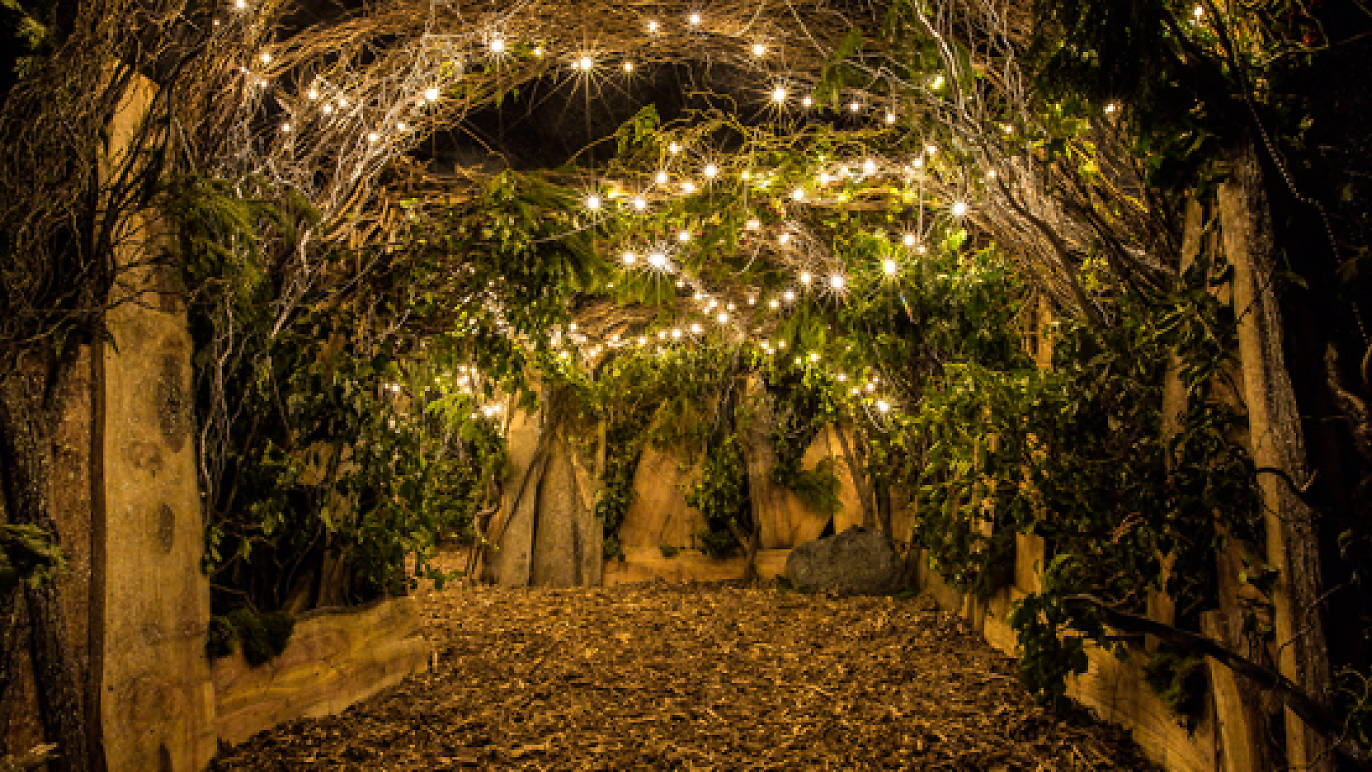 You start off in what looks like your nan's living room: the walls are plastered with old-fashioned wallpaper, a couple of well-worn upholstered armchairs, some paintings on the wall, shelves filled with books, and of course, there's a Christmas tree.
And a wardrobe, which is where we start our journey – by taking a walk through Narnia!
It was asked that we not take photos or videos beyond the wardrobe, so I'll extend that by not spoiling too much of it here, but the walk through to the cinema itself is a little adventure in itself. And once you get there you are faced with row upon row of comfy bean bag like seats for you and your friends to choose from.
There's a small bar at the back where you can get snacks and drinks before the film starts. We treated ourselves to some mulled wine, a bag of popcorn, and some Candy Kittens!
When we were booking we opted for The Holiday (a perfectly cheesy Christmas rom com), but they're currently doing showings for other films such as Elf, Love Actually, It's a Wonderful Life, Miracle on 34th Street, and many more, and not just at the Winter Night Garden but at the Snow Kingdom too (both hosted in the same venue)!
If you want to check out what's on offer, check out their website and have a look for yourself! It's based in Wandsworth less than a 10 minute walk from Wandsworth Town station, so a good location if you're based in south west London (for me, it was just a 10 minute bus ride home to Clapham Junction)!
Have you been before? If so, what film did you see?